Meetings: The Swiss and friends of Switzerland in St. Petersburg - Clearwater - Tampa area of Florida meet for lunch monthly (Oct-May, see sidebar for dates) in the banquet hall at the The Club at Treasure Island, 400 Treasure Island Causeway, Treasure Island, FL 33706 – (727) 367-4511.
We also have a Spring Picnic and Luncheons celebrating August 1st, Switzerland's National Day and Christmas. Guests are always welcome.
Membership is open to persons of Swiss descent and to friends of Switzerland.
Mark Your Calendar!
Swiss Club Christmas Luncheon
Dec 14, 2019
The Club at Treasure Island
Reservations Required on or before Wed the week before the event. Visit the Member area for more information about the festivities and be sure to make your reservation as they are required!
Additional meeting information can be found on the Members section of our club website prior to the event. Please check there for venue and agenda, etc.
Next General Meeting
Saturday, Oct 12, 2019 11:30 a.m.
The Club at Treasure Island
For more inforamtion visit the Members Events page.
Paid up Members-and Friends/Guests $15
Note: Become an instant Paid-up Member by paying your 2017/18 membership dues now ($20/person).
---
Call Augie (727) 522-0771 to ensure your reservation or email Heinz Gasser at gasser@eckerd.edu on or before Wednesday, prior to the luncheon.
More details on the Member Events Page.
Pre-Pay now to secure your Luncheon Reservation
Standard Luncheon Reservations:
Special Event Luncheon Reservations:
---
Important Newz:
(That was a typo but I think I'll keep it. *wink*)
E-voting suffers another setback amid expat Swiss concerns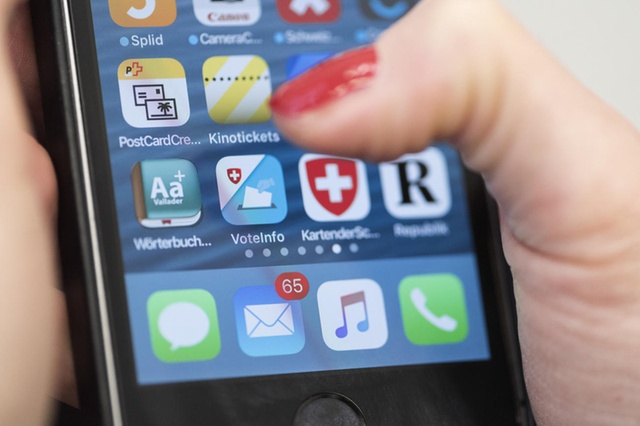 The government has decided to suspend efforts to enshrine electronic voting in Swiss law, but it plans to continue trials using improved systems. The expatriate Swiss community is alarmed by the announcement.
A consultation among political parties and the 26 cantons, as well as a series of technical flaws in the current systems, has led the government to review its policy on e-voting, according to the Federal Chancellorexternal link Walter Thurnherr.
"Opinions are clearly divided. The cantons have come out in favour, but the parties are against," he told a news conference on Thursday. "This means there is not sufficient support at the moment for the introduction of e-voting on a legal basis."

---
The 2018 membership dues are collected on or before January 31, 2018. Annual dues are $20.00 per person. For information call A. Kissling at 727-360-4352 or email membership@swissclubstpetersburg.com. To download the application for memebership click here.
---
Be sure to visit our Videos page!
For your enjoyment ...
---
Sep Birthdays & Anniversaries

| | |
| --- | --- |
| 4 | Jay Burkey |
| 21 | Fred Jenny |
| | |
| | |
| | |
| | |

Oct Birthdays & Anniversaries

November Birthdays & Anniversaries

| | |
| --- | --- |
| 10 | Rose Marie Gasser |
| 26 | Frank Wagner |
Note: If you don't see your birthday or anninverary listed and would like to please email webmaster@swissclubstpetersburg.com.